The UTV
XC.24
This versatile UTV / Crosskart is equally well-suited for family rambles and closed-circuit racing.
Whether you're going over the river and through the woods or over a berm and through the muck, this electric Buggy does it all.

Featuring four independent direct-drive motors for improved handling and cornering as well as a beefy 80kw / 105 horse power potential, it's built for rugged racing and makes a great choice for driver training.

Designed to fit in the bed of a standard pickup and outfitted with a sturdy roll cage, this UTV offers the ease and safety to help turn those Sunday fun-day rides you've been daydreaming about into a reality.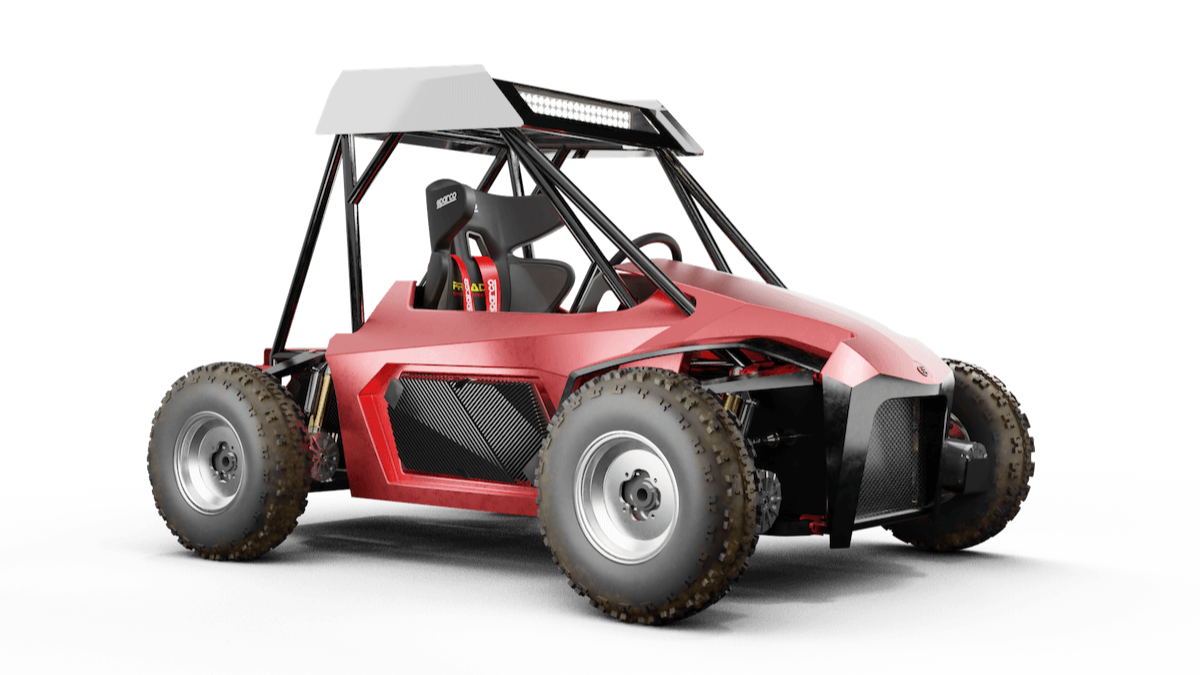 4 Motors
Individual Motors
IP67
Water resistance 1 meter deep for 30 minutes
4130 Chromoly Steel Frame
Ultra-strong and safe chasisi.
Multiple Battery Option


Long-range or lightweight optimization.
Speedometer, Power, Torque, Battery %.
Ultra Low Center of Gravity


Sharp prediciatble handling
4 Independent Motors
4 wheel drive with electronics differentials.
Quad redundant power
Premium Suspension
3 way adjustable suspension
CNC machined a-arm and uprights.

Precision Rack and Pinion Steering
Resposive low effort steering
No driveshafts, differentials or CV joints.