LET'S GO!
We are the only family of off-road electric vehicles to offer the flexibility and convenience of swappable batteries across an entire family of vehicles


Welcome to the Graft Family
The entire Graft range is handcrafted by a small team of engineers and riders who pour their attention to detail and passion for driving into each and every build.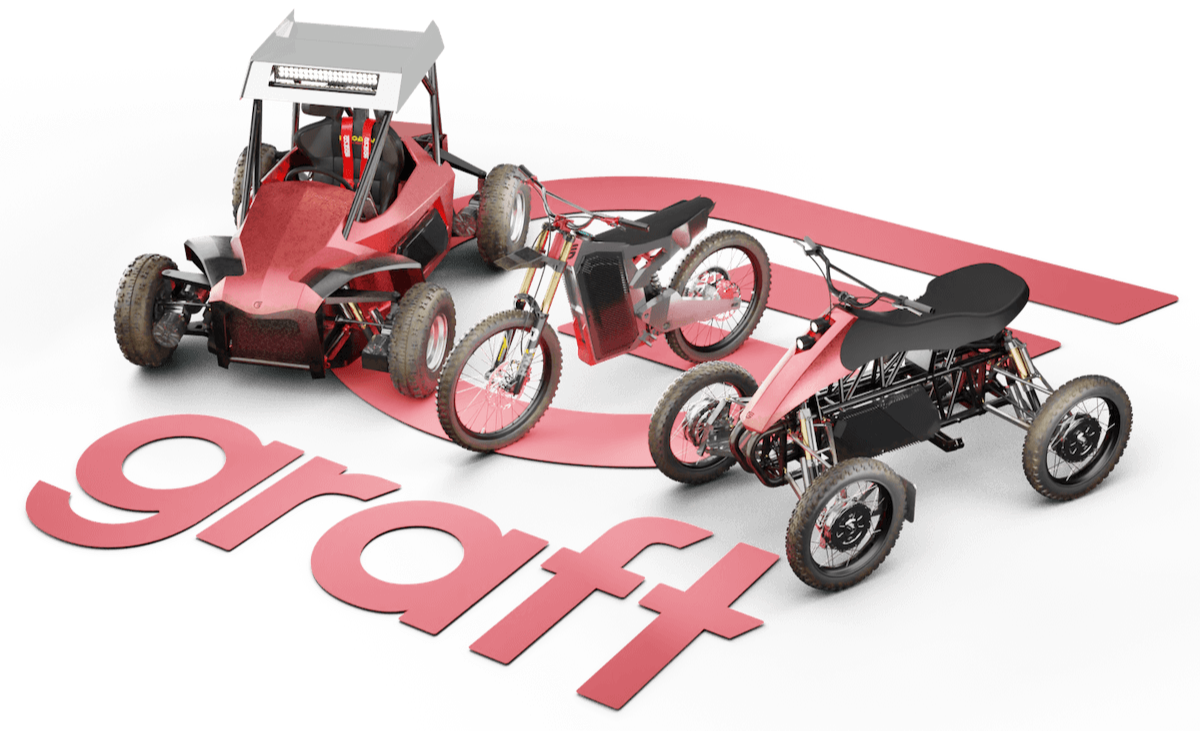 Swappable Batteries
Fully-interchangeable batteries across the range of vehicles for fast, easy swapping.
LEARN MORE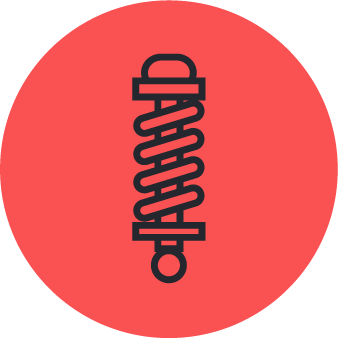 Market-Leading Components
Comfort, quality, reliability.
We don't skimp where it counts.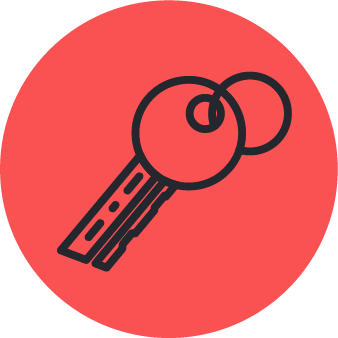 Ready to Ride
Build by hand and ready to rip. Hit the dirt on Day 1 - no mods needed.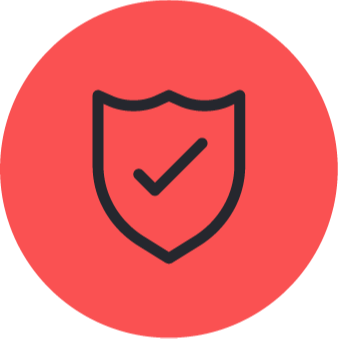 Safe and Dependable



Tell what's the value for the
customer for this feature.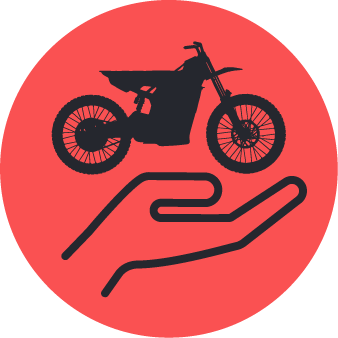 Ultra Lightweight
30-50% lighter than gas vehicles, for easier loading and safer riding.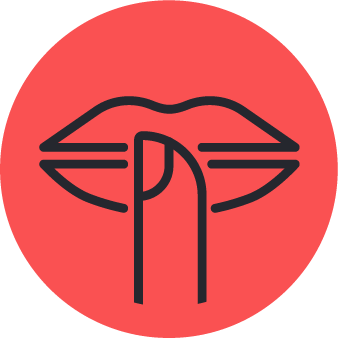 Whisper-Quiet



Smooth and silent, won't draw unwanted attention from engine noise.
the idea of power in powersports




by leading electric vehicle

adoption into the mainstream."
With three power modes, you can grow from beginner to track rat as you get more comfortable.
Different power settings also help you adjust to changing conditions, from snow and ice to gravel and mud.
Mode 1
Easy riding

Long Range
Steady power usage to go the distance


Slippery Conditions
Low power for better traction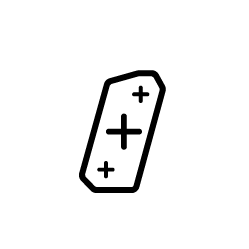 Conserves Power



Best battery life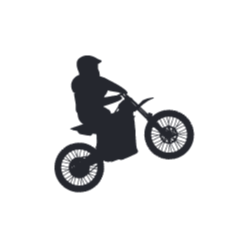 Most Versatile
Plenty of punch for kicking up dust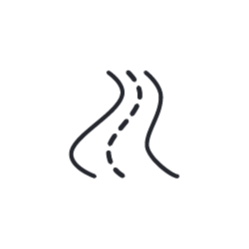 The Standard



Suggested power mode for most conditions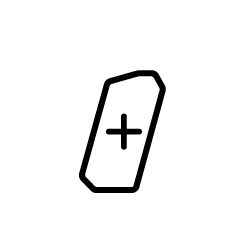 Strikes a Balance



Hours of fun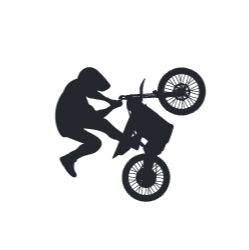 Opened Up



Hold on tight, you'll have stories to tell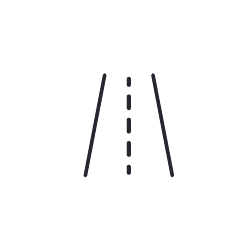 Track Ready



Predictable conditions recommended


Flat Out



Short and sweet power play

We hope to

lead the charge towards electric vehicle adoption in powersports




by inviting users to create their own dream machines."

Our focus is squarely on quality craftsmanship, and we take the time necessary to build world-class machines from the ground up.

Trail Passes sold here.
Whenever we take advance orders, we give ourselves and our customers a realistic window for delivery, because no one likes to be kept waiting any longer than they absolutely must. We cannot overstate how excited we are that you want to drive our machines, and we appreciate your patience as we work to keep up with demand.