The ATV
QD.41

The only electric Lightweight Sport ATV in the world gets you off-road and on trails with ease.
Work, play, wash, rinse, repeat. Featuring four independent direct-drive motors for improved handling and cornering, The QD.41 offers an unmatched blend of agility, power and reliability.

Tipping the scales at just 110kg / 240 pounds - comparable off-road ATVs commonly weigh 250+ kg / 550 punds - our ultra lightweight design does away with more than a dozen components that commonly cause breakdowns and is safer in case of a rollover.

Carry, tug or tow and get to wherever you need to go.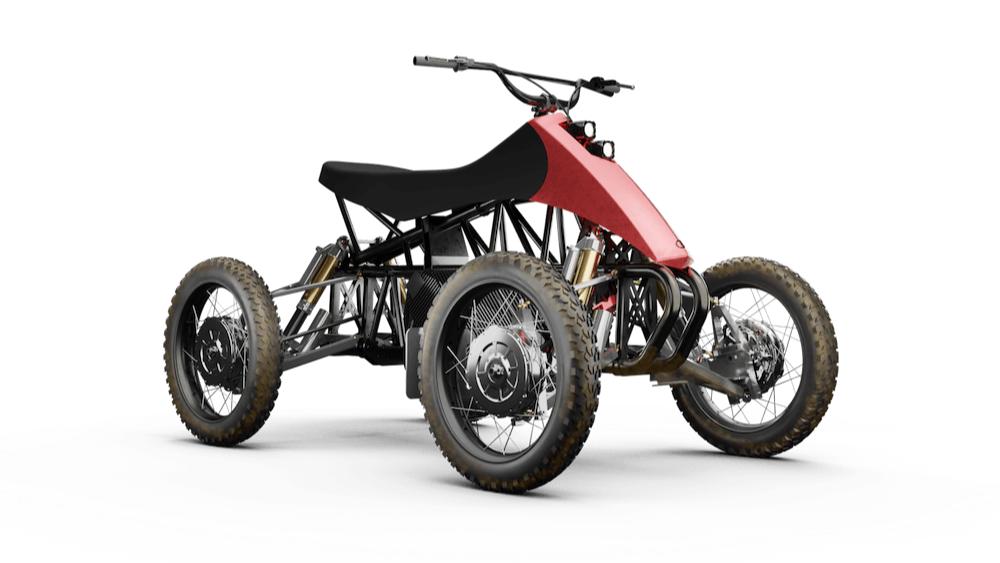 IP67
Water resistance 1 meter deep for 30 minutes
Chromoly Tube Frame
4130 TIG welded Spaceframe chassis.

Powder coated chassis.


Lightweight High Grip Tires


Traction stability and reliability.
Speedometer, Power, Torque, Battery %.
Optimal for search and rescue.

4 Independent motor
4 wheel drive with electronics differentials.
Quad redundant power.
Premium Suspension
Full adjustability of the suspension.
CNC Machined control arms and hubs.
Dual Battery
Extented range in all weather conditions..
No shafts, gears. Just 4 moving parts.