While all good stories of invention and innovation have an event or a moment that can be identified as a crux or turning point, the truth is that such strokes of genius were preceded by years and years of focused and intentional work leading up to that outcome. Following in that path of development, the Graft story has been unfolding for decades as founder Azizi Tucker followed his passions for motor sports and electric vehicles. In this post, we will highlight some of the sign posts and formative events which have culminated to bring to life our own EV innovations.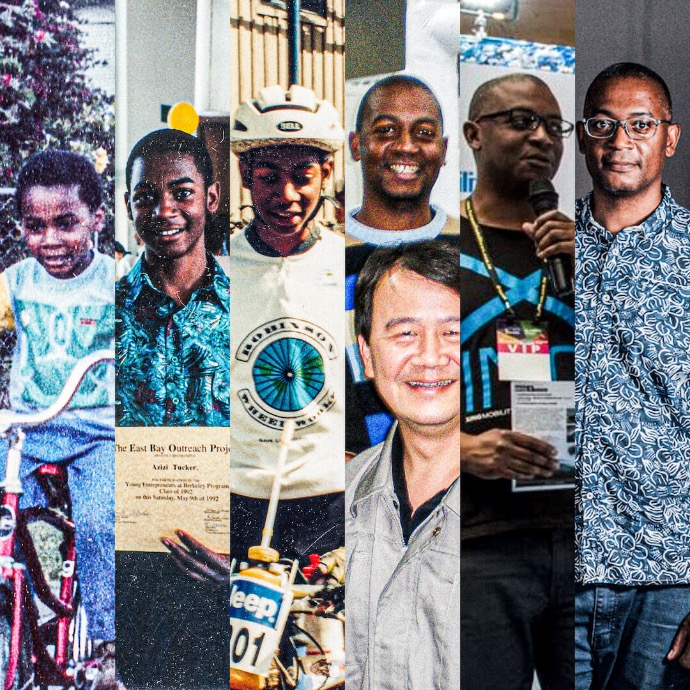 At age 13, Azizi won a competition at a young entrepreneurs program from UC Berkeley, where he was tasked with creating a business model and pitching to investors. Azizi's winning pitch earned him a $500 investment into his first business, which was focused on building a better mountain bike – he was already racing mountain bikes by this time. 
Azizi envisioned riding a better 
bike, a bike that was as good as what the pros were riding. 
So the $500 winnings were used to purchase an early form of CAD software. To purchase his software, Azizi took the subway and biked across the city to a retailer he had seen in a magazine ad. The shop owners were quite surprised to see a 13 year old kid with cash in hand, and to that point they only did business to business transactions. 
After a bit of negotiation, Azizi acquired his 3D CAD software and began to design a mountain bike frame. In 1990, after he had completed the CAD design, Azizi enrolled in community college (Laney College in Oakland, California) to start learning welding and CNC so that he could build the thing he wanted to design. Fortunately, at Laney, Azizi won another scholarship that allowed him to buy a milling machine, which he installed in his parents' basement and quickly got to work trying to put together his design.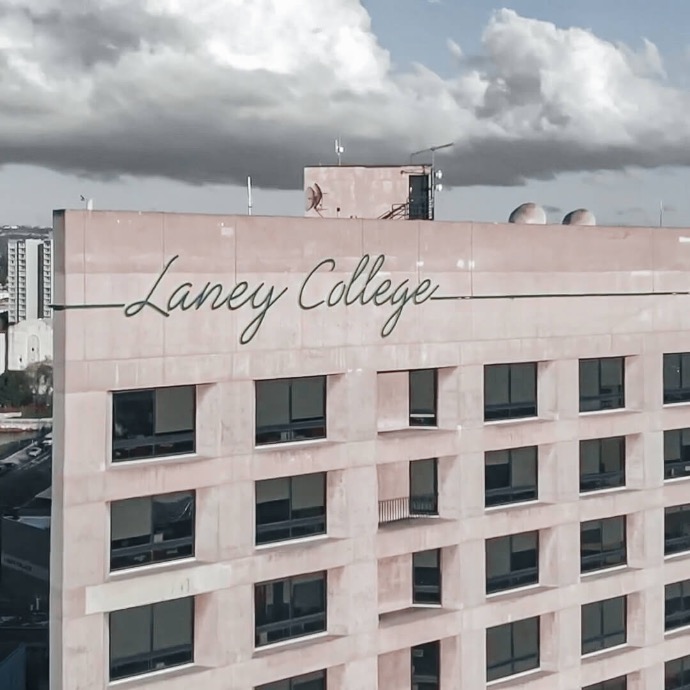 Azizi started racing mountain bikes in middle school, eventually racing at a national level for a couple years. This was a formative time for him, not only as an athlete, but also as an engineer. As mentioned above, at the same time that Azizi was becoming increasingly serious about competitive mountain biking, he was also trying to design and build his own winning bikes. By the time Azizi reached the University of Michigan at the age of 19, he had become involved in amateur car racing against guys that he later realized were the designers of some of the cars that he admired, and even cars that he drove.

Being in engineering school and actually racing and befriending people he wanted to work with motivated Azizi to push himself harder in engineering and design. One area in which this came through was in the fabrication of custom parts and accessories for his race car, which allowed him to keep pace on the track. 
Later in his career, Azizi switched to off-road racing, even competing in major races like the 
Baja 1000
 and the Baja series, which was amazing training for an engineer. 
For four or five years, the team Azizi raced with went through a several vehicles, and plenty of successes and failures. For the engineer in him, every failure was intriguing as a way to understand how components failed, how components held together, and the kind of experience only spending six, eight, or even 12 hours in the car racing through the night on the Baja Peninsula can provide.

After a stint in Detroit, working for a supplier to the traditional auto industry, Azizi transitioned to NASA's Goddard Space Flight Center, where he worked on a variety of projects (most of which we can't share). The project Azizi felt the most involved in and excited about was the Solar Dynamics Observatory, for which Azizi and his team led the construction of the chassis of the satellite, which was built out of carbon fiber. These satellites take images of the sun for scientists to study, and the images from the SDO satellites are available online for anyone to see. One of the great and humbling things about working in the aerospace industry after the auto industry was that even simple things like fasteners were suddenly totally unknown to Azizi. 

The way the aerospace industry approaches even simple things like screws and nuts, rendered a lot of his experience in the automotive industry obsolete and he found himself learning how to properly design a bolted joint. In almost all engineering fields, we don't take the time and rigor to go through all of the details of designing a proper joint with bolt preload, running torque, and even lubrication on the threads. But one major takeaway from that experience was the contrast between the automotive industry - where you're doing things relatively fast, but at a good level - and the aerospace industry, where you're doing things ultra-slow, at the highest level. 

These different techniques and skills have stuck with Azizi, and here at Graft we use bolts that are titanium nitride coated for low friction during torquing (for very accurate torque numbers), as well as fasteners with titanium nitride coating and Raychem Spec 55 wire throughout our vehicles. The thermal management or the cooling of our battery systems is also heavily influenced by the thermal components that Azizi and his team engineered for satellites.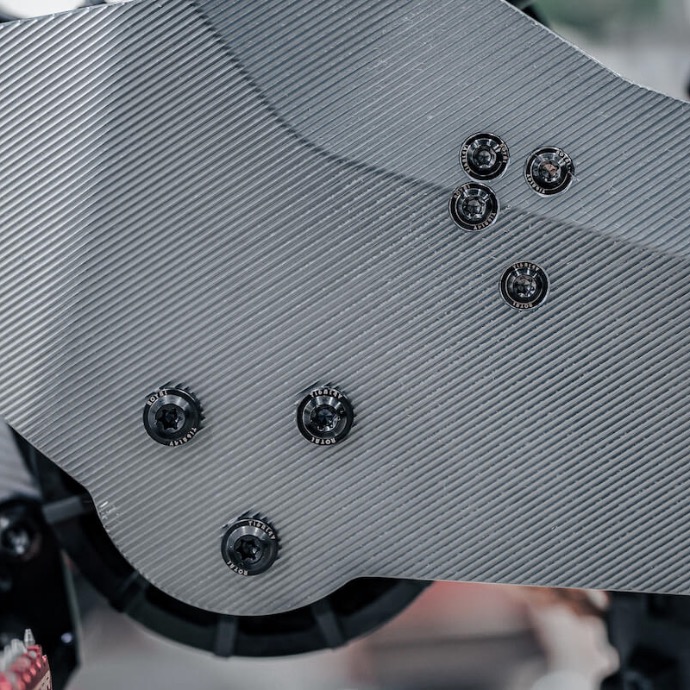 In a return to the automotive world, Azizi joined Tesla in 2007 as one of the first 100 employees and was charged with leading supplier development in Asia. In the automotive industry in Detroit, he had been used to working with tier one automakers, which boast thousands of engineers and command full respect from their fully captive supply chains. 
But in the early days at Tesla things couldn't be more different. The suppliers were not at all interested in working with Tesla. They didn't consider Tesla at that time to be a car company, considering the fact that they were building basically the world's first mass market electric car - this is before the Nissan Leaf, before any other electric cars were on the market. 

They ended up with whichever suppliers were willing to do business, some of whom were non-automotive supply chain suppliers. That meant oftentimes the challenge was to create world-class suppliers out of who they could find. As a result, Tesla moved a lot of manufacturing in house, particularly for specialized components. During his time at Tesla, Azizi made frequent trips to Japan, China, Taiwan, South Korea, Thailand. But one place he found special was Taiwan. In Taiwan, says Azizi, the supply chain that was flexible, professional, quick, but also very compact. This strong impression later inspired his decision to relocate to Taiwan and base Graft here. 

After co-founding Xing Mobility, Azizi was lucky enough to be able to design his first car from scratch, which they named Miss G. From a clean sheet design, this was a gasoline car that benefitted from Azizi's broad knowledge in design, suppliers, and manufacturing, as well as the advantage of being located in Taiwan. Getting a chance to drive that car on the track was a dream come true but also revealed some of the challenges of being based here in Taiwan. 

The car was actually designed to be gasoline and electric, and the initial plan was to purchase the batteries from a battery supplier. As they went out to do sourcing and look for different supply chains for the battery packs, they didn't find a professional, world-class supply chain that could and would build the batteries at low volume. So in the end, Xing Mobility took up that mantle of building high-quality, low-volume battery packs for commercial and industrial vehicles by leveraging the supply chain in Taiwan to do it at a world-class level, even developing patented technology for immersion cooling for batteries. It was a considerable pride point and accomplishment for Azizi to have helped develop and earn several patents on this technology. 

Co-founding Xing Mobility and learning to create new battery technologies was the final step in preparing Azizi to establish Graft. When it came time to design a battery pack for the Graft range of vehicles, from the first principle design we knew we wanted a swappable battery. We knew it needed to apply to a full range of vehicles, and we knew it needed to be a swappable architecture that could be maintained for at least 10 years. That led to a very uniquely-designed battery pack with a massive aluminum heatsink and protector, quick release aerospace-grade fasteners for swapping and a fully solid state monolithic battery designed for ultra-high vibration and off-road use. 
From learning CAD at a young age, to racing mountain bikes, to spending 12 hours shaking around in a race car in Baja, to learning automotive supply chains, to working at NASA, it's safe to say that Azizi had formulated some strong ideas about the power needs, performance expectations and vibration accommodation that our vehicles would need. So Graft may have been founded in 2020, but so many individual experiences have been percolating and building towards this for the past three decades. And now that we're here, the only thing left to do is to get out and ride!