Why we offer full service upgrades at Graft EV



In the past decade, an ongoing trend in motorsports manufacturing has seen more and more components having their design and installation locked down, making it increasingly difficult to do your own repairs and leaving little room for aftermarket upgrades or modifications. As long-time tinkerers and mechanics, we believe in the right to repair and that influences our design and component choices. We also believe that our customers should be able to tailor and adjust their vehicles to suit their needs and personalities. Working on your machine gives you a better understanding of how it runs, what it's capable of, and how to identify signs that the vehicle might need service or upgrade.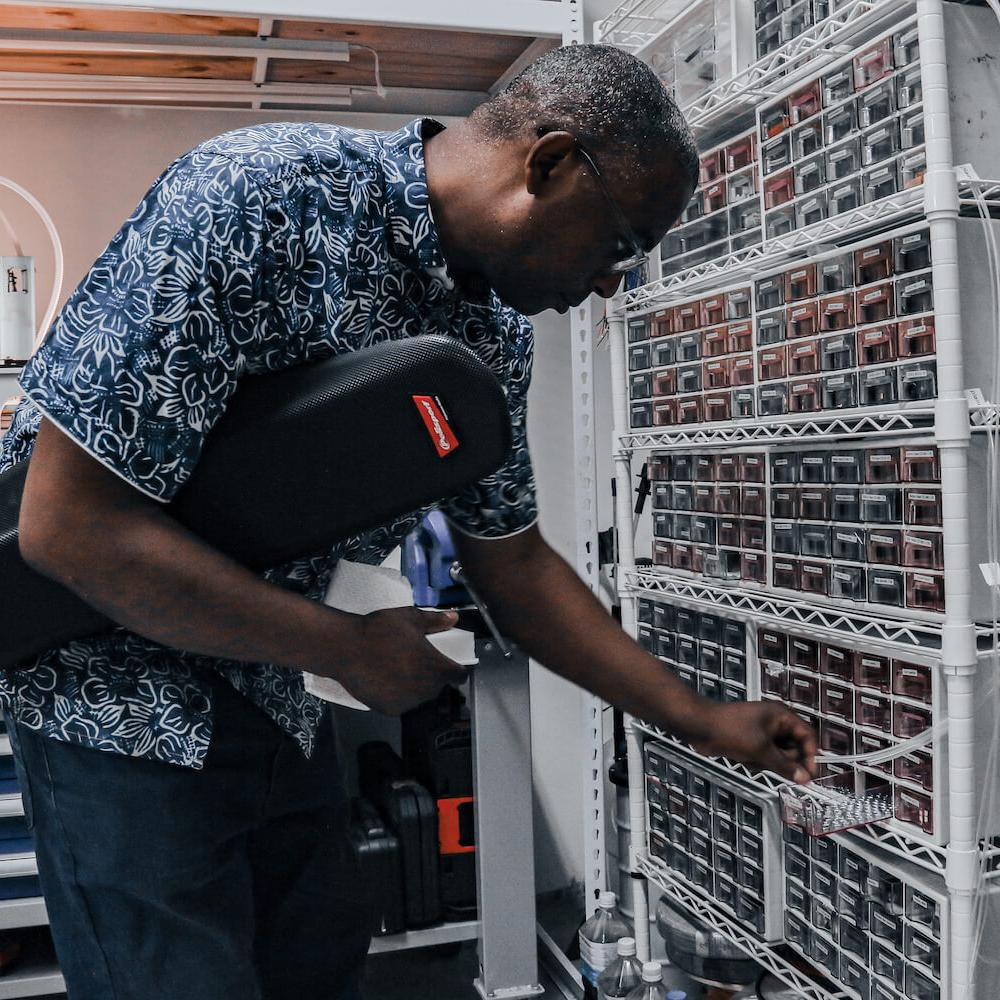 Right to Repair and Upgrade Path
We offer three different levels of component packages and upgrade paths. At purchase, customers can choose from the standard EO.12 set up or the higher-performance Factory Team Edition. Coming soon, our online store will offer every individual component for sale separately for customer replacement needs. In addition to stock parts, we are developing our own EO.12-specific hardware upgrades in house. Whether you're looking to make a simple change, like a seat or handlebars, or more complex upgrade like power controllers or even batteries, these vehicles are built in such a way that the rider can swap out components in their home garage.

Aftermarket Support and Full-Service Part Availability



It's a simple fact that vehicles designed for off road use are likely to encounter crashes, tipping over and other hard use situations in which parts will get broken. It's also an intentional Graft design strategy that riders can grow their skill levels with our vehicles and can choose to upgrade their hardware as they want or need. Encouraging aftermarket modifications sets Graft apart from most other motocross brands. Aftermarket adjustments are really important to develop the bike in ways that we wouldn't necessarily imagine, but that customers demand. We invite aftermarket companies to work with us to develop components that fit our vehicles to make them better suited for our wide range of customers.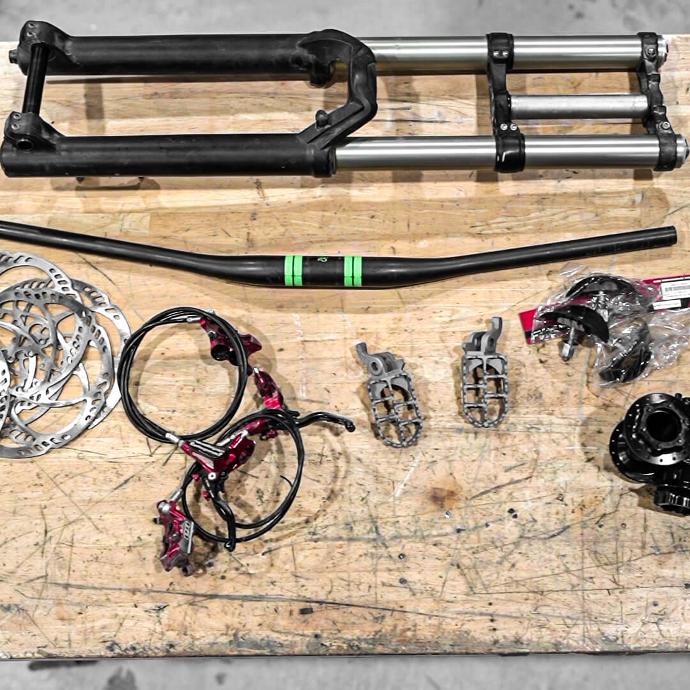 As mentioned above, we plan to offer full-service part availability on our website for every single component. That means if you drop the bike riding over a tricky section of logs or rocks, you can get service parts quickly to bring your bike back to working condition. In addition, with our no-weld chassis, every component on the chassis can be bolted on and off, to bring the bike back to like- new condition no matter how hard you ride it. 
So often when we go riding, we see riders on gas bikes that are 450 or even 300 cc.
 When they drop that bike two or three times on a hill climb, they're completely worn out after standing the bike up and repositioning it. With our bike being half the weight, riders can carry it over a log or reposition it to make another attempt at a hill climb. In deep sand, we can simply lift the rear tire out of the sand and get moving again. All of these weight advantages pay off not just in terms of range and cost, but from the exertion and the energy that the rider is going to spend on tricky or difficult terrain.

Battery Upgrade and Swap System
Our large long range battery pack offers about three to three-and-a-half hours of riding time on the Factory Team bike, while the ultralightweight race battery pack offers a shorter range with a performance edge, great for short races or short rides. With the Graft swappable battery system, riders can easily switch back and forth from a race battery to an endurance battery. Over time we will offer new batteries, for instance solid state batteries or possibly even lithium air batteries, in the same format. 
This ensures customers have a guaranteed hardware upgrade path, not limited to software upgrades like we see from some automotive companies.
 Looking at the electric motorcycle industry, particularly the lightweight electric motorcycle industry, some of the largest players have a very large and supportive third-party aftermarket that's modifying and tailoring bikes to customers' needs. Yet these same companies turn around and say they don't support or condone aftermarket parts, often going as far as to negate warranties for modified bikes.

Let's take a quick look at some of the multitude of upgrade options for the EO.12.

Brakes

For brake upgrades, we can recommend and offer another brand of aftermarket brake that is fully supported. We utilize standard patterns for our hubs, which utilize standard mountain bike brakes. So, for example, if someone wants a two-piece floating rotor, that's an option.

Foot Pegs

We've opted for a standard motorcycle foot peg. It's no problem to switch to a cast foot peg, CNC aluminum foot pegs or even titanium foot pegs. All of those parts are available.



Handelbars



We have designed the EO.12 to be compatible with standard mountain bike handlebars, so that you can go with the high-rise handlebars that we prefer or a lower handlebar, or something a little bit stiffer and lighter, if that's your preference.
Fork

The EO.12 Factory Team motorcycle comes with a 42 millimeter fork with 48 millimeter stanchions. While we're very happy with that fork, we realize that's not for everybody. So our vehicles are fully compatible with a range of aftermarket forks from a variety of manufacturers.

Seats

One of the most important upgrades for most customers is the seat. Different body types can dictate the style of seat that's comfortable for each individual rider. For the complete bikes, we utilize a standard, common motorcycle seat that's readily available on the OEM aftermarket. Our standard gripper seat, has a nice, flat shape. Customers can also purchase aftermarket seats that are fully compatible with our motorcycle, ranging from durable urethane seats to lower or higher seats to softer seats.
What this all comes down to is that motocross and trail riding are meant to be fun, so owning, building, maintaining and personalizing your bike should be fun as well as functional. The goal at Graft is to build bikes that every rider –
from Joe to pro
 – can jump on, have fun on, beat up, recharge, repair and modify again and again. Stay tuned for our next blog post in which we will talk about vehicle weight, riding range, and costs.