Why we build the way we do
Graft exists because of a convergence of passion for motorsports, electric vehicles and manufacturing.
Our team brings to the fold years of craftsmanship, engineering, manufacturing, electric vehicle design and avid motorbike riding experience. This unique blend of skills and experience allows us to design and manufacture a considerable number of the critical parts for our vehicles in-house, offering unparalleled control over design, quality, testing, and supply partnerships. This post will share, in great detail, several capabilities and advantages that make Graft unlike any other electric vehicle brand in the market.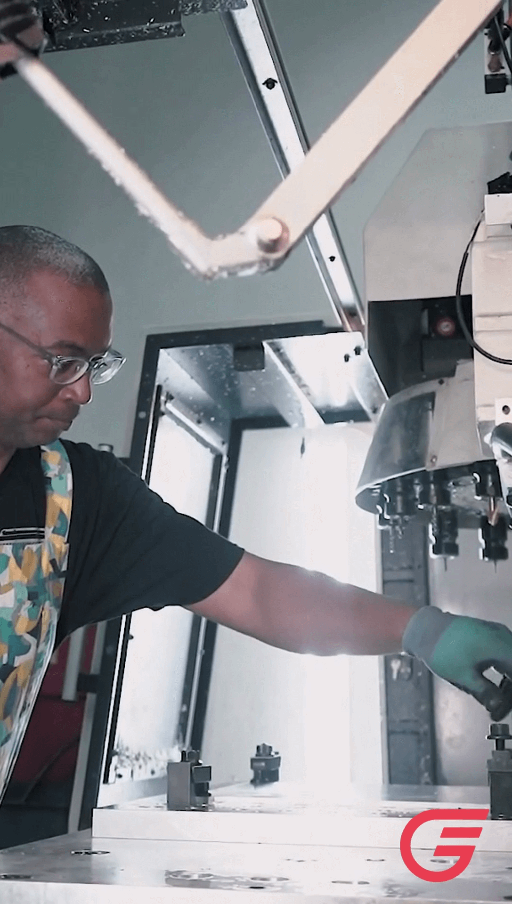 Assembly vs. Manufacturing: The State of the Industry



The booming electric bicycle industry has a great impact on practices for other two-wheeled and lightweight four-wheeled electric vehicles. Even for well-known bicycle brands, it can be common practice to select a generic frame off a factory showroom wall, assemble it with stock components, paint a trusted brand name on it and sell it for a premium. For casual riders, this approach has worked for decades. However, anyone who has ridden a cheap bicycle knows that the ride, quality, and safety often leave much to be desired. Unfortunately, the same can be said of many of the new electric motorbike brands.
 Most brands' offices are far from the countries where their electric vehicles are manufactured and assembled. So while the designers likely travelled to the factory and hand-selected some parts of the vehicle, they are still left to rely heavily on suppliers to make decisions on stock components, battery cell type and format, the quality of nuts and bolts, wiring, and other key elements. This approach to manufacturing results in unforeseen costs, quality control issues, and design inflexibility.

One specific quality challenge that electric vehicle manufacturers face is the development time and quality risks of using cast parts. Casting requires that the metal be made into a liquid, which requires very careful craftsmanship to avoid porosity , which is when tiny air pockets cause the strength of the part to be inconsistent or areas of the part are prone to cracking (here's an example of why that's bad). To avoid these challenges, at Graft we make our own CNC parts.
"We've decided to work slightly differently," says Graft Founder Azizi Tucker. "And it's mostly based on my background in manufacturing. We do buy components such as tires, rims, and forks, but many key components we manufacture in-house and we do all vehicle assembly in-house."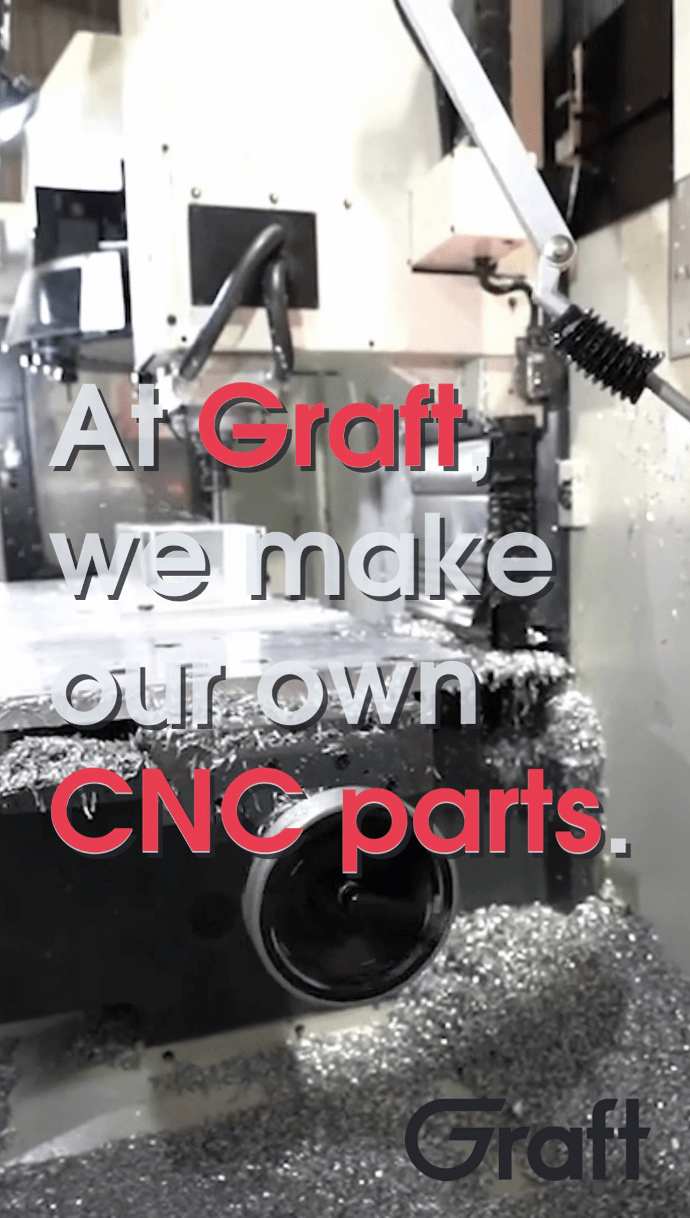 Why We Manufacture Some Parts
Graft benefits greatly from the personal and professional experiences of our core team members, which inform our decision making and ability to manufacture certain parts. From tinkering with engineering and machining as teenagers to working at companies like NASA and Tesla, our team has accrued decades of first-hand experience with materials selection, component design, and manufacturing techniques.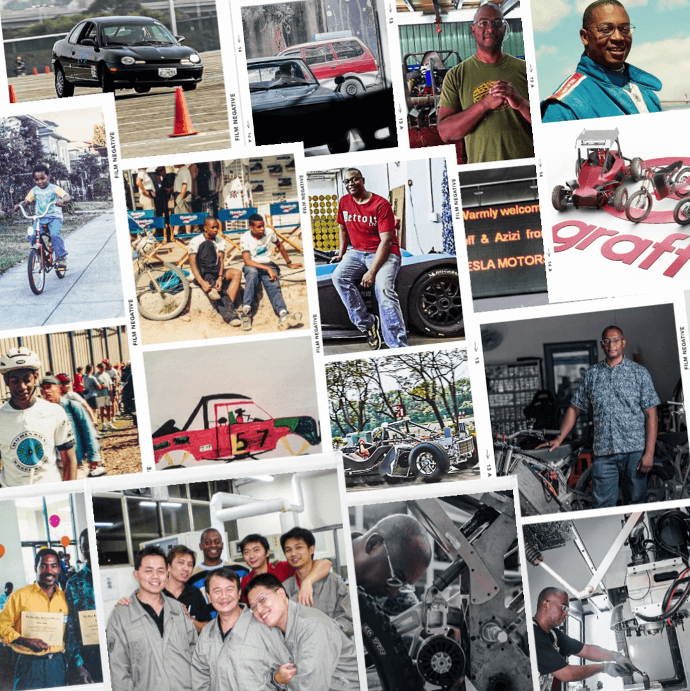 The primary motivation for manufacturing parts is our dedication to quality. In this respect, our first concern is understanding which are the high-impact components that need to withstand years of off-road riding, and then exploring whether we have the capabilities to manufacture these parts to our desired specifications. We also want very fast feedback on the manufacturability of our designs, which allows us to iterate quickly. 

In our working model, we can discover a slight design flaw on a morning ride and return to the shop that same afternoon to adjust the design on the computer, machine a new part, and be on the bike testing the new part the very next day. Compared with other brands who must commit to their designs for an entire production run, we are able to react nimbly to testing info before we finalize our designs.

Materials selection is a critical aspect of the durability and the weight of our vehicles, so this is another influence on whether to manufacture a piece in-house. For example, we save the most weight on the motorcycle by using aluminium for the frame and swingarm. We use grades of aluminium that cannot be cast and offer higher strength and lower weight than cast aluminium parts. 

We're able to choose these materials because we don't follow traditional casting and welding processes. Of course, components that we don't manufacture also contribute greatly to keeping our vehicles lightweight, such as the choice to use carbon fiber wheels on our EO.12 off-road motorcycle, making Graft the only motorcycle maker in the world to offer carbon fiber wheels.
Predictably, financial decisions weigh heavily on whether to purchase or manufacture a given component. A great example of this is our aluminium frame, which we manufacture with CNC, reducing the cost of the frame - and the bike - by hundreds of dollars. That being said, for many parts, we choose to pay a premium for the kind of quality, performance and/or weight we desire. Examples of this include carbon fiber wheels and aviation-grade nuts and bolts.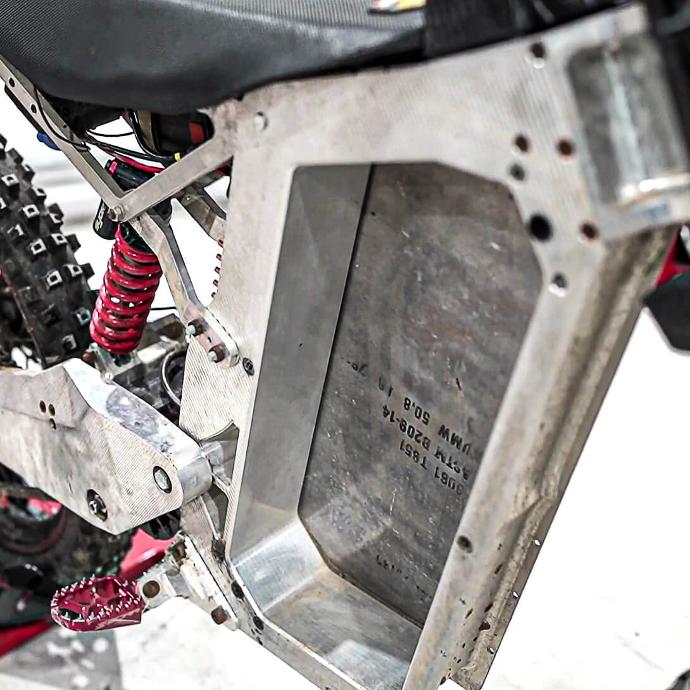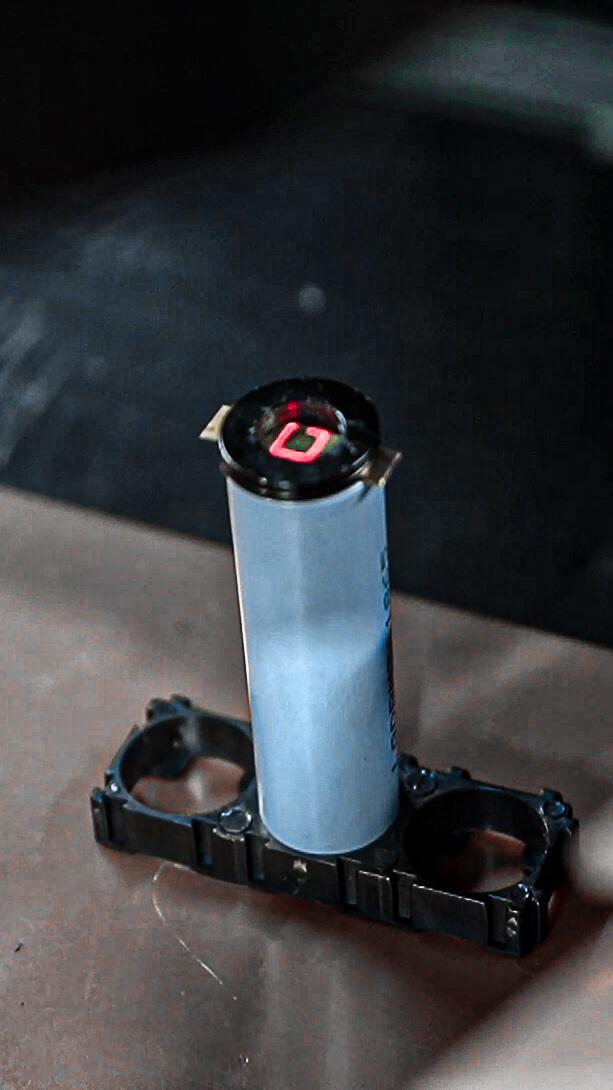 Time affects our manufacturing decision making in multiple ways. In terms of our in-house processes, we look at manufacturing cycle time versus the number of man hours it takes to machine a part. The CNC process is a great example of where we can dedicate one or two hours of work to set up a machine to run for 12 or 13 hours, which is highly-efficient. Conversely, traditional welding can only be done by a worker, so to get 12 hours of welding, a person has to spend 12 hours at the task. Another way that time plays into our manufacturing is our geographic proximity to our suppliers. Since we are based in Taiwan, our workshop is located less than one hour drive from most or our suppliers' facilities. We visit these partners on a weekly basis, which affords us a deep understanding of their capabilities and lead times, as well as giving us access to components that our competitors simply don't have.

The last aspect is design stability. We want to be able to move designs quickly and we don't want to tie up a lot of cash flow by being required to buy 100 frames which would result in a one-year design lock. We're able to run very lean manufacturing. We can take an order on Monday, put the frame in the machine on Wednesday, and we can be ready to ship about a week later. That means we're not heavy on cash and we don't have a bunch of parts sitting on the shelf.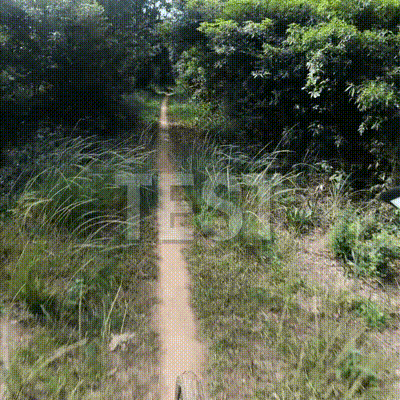 What we manufacture is not only dictated by our know-how and experience, but also what machines it is reasonable for us to own and operate. Large CNC machines are rare so you don't have a lot of supplier competition, and as a result the cost for these large CNC parts tends to be quite expensive. However, we are fortunate to own several CNC machines.  
The preference for CNC parts has to do with the isotropic nature of the aluminium, which means that it is the same strength in all directions and in all areas of the material. The two most notable parts that we manufacture in-house are the battery packs and the motorcycle frame.

For our battery technology, we want to offer our customers an upgrade path, whether it's solid state batteries, lithium ion batteries, or whatever is coming in the future, so we guarantee that our customer will be able to access that technology in our swap format. All of the vehicles in the Graft range will use the same swappable batteries – the only company to offer such flexibility - and we're committed to that swap format for 10 years. Being able to offer swappable batteries that are the same format for a decade is one of the keys to offering longer service life for the vehicles and the best value for the customer. To build our batteries, we buy the raw components (battery cells), print our own circuit board (PCB), and do the welding and final assembly in-house.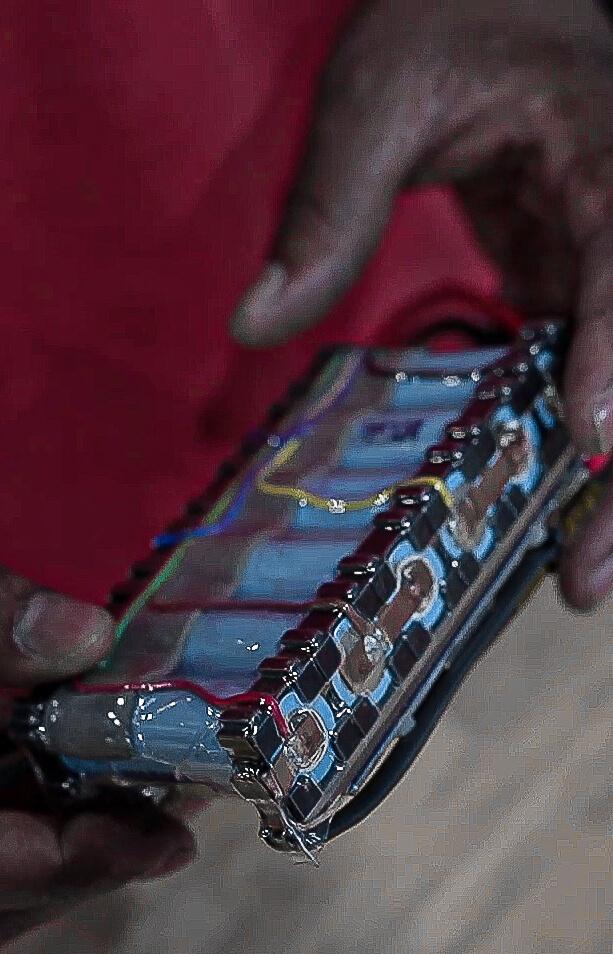 Our CNC-machined frame is unique in the market as this process is generally only viable for racing teams or ultra-high-end products. Because we do the design ourselves, we are able to bring this quality frame to market at a value point that wouldn't normally exist. We buy our raw materials from suppliers that are  just a ten- minute drive from the shop, so we can buy as needed and run very lean. Because we are buying solid blocks of aluminium, we are also able to take the "butcher approach," which means that we can make other, smaller parts from the offcuts of the frame and swing arm.

Supply Chain, Testing, and Iteration Process



As mentioned earlier in the article, we are fortunate to call Taiwan home, as we are surrounded by the bike manufacturing industry as well as the other kinds of materials suppliers and machining partners we need to build our machines. With a truly local supply chain, we form personal relationships with suppliers and don't suffer from the several months (or even years) of lead times and shipping that other brands are subject to. This means that we are able to operate with an extremely nimble design and iteration process.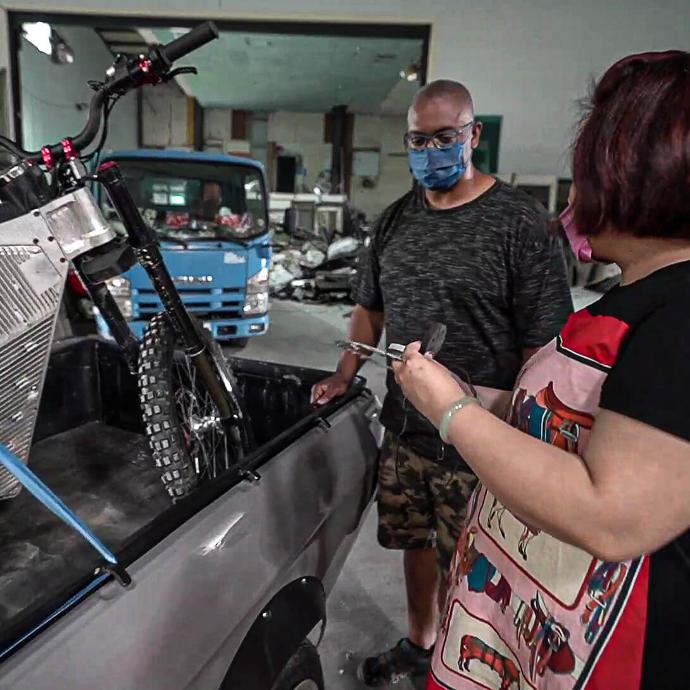 During the development phase it's quite common to have a semi-successful test ride, spend the evening working on it, thinking about the failure, and working up a solution. Then the next morning we can start making a new part. Our suppliers are so close we can get raw materials in about an hour. It's common for us to realize a design is flawed when we are making it for the first time. Of course, a first concept on the computer tends not to be the actual part that we make. 

Once we get on the machine we may realize some limitations that necessitate some design alterations. If we're lucky, we'll have the part on the bike the same day and we'll be testing the very next day. In some extraordinary cases we've broken down in the morning during a test and retested the same day.

That's Why We Build the Way We Do



Thanks to this very unique set of circumstances, Graft is excited to be blazing new trails for electric vehicle drivers and riders. This article is the first in a series in which we will delve much deeper into our philosophy, proprietary designs and components, and the people and places that propel Graft.